Wednesday, October 11, 2017 at 4:14PM
ANNOUNCING THE 6TH ANNUAL ALLSTAR ROUND-UP!
I WOULD LIKE TO SEE AS MANY OF OUR ATHLETES COMPETE AS POSSIBLE! MANY DIVISIONS TO CHOOSE!
OPEN DIVISIONS FOR RX ATHLETES
SCALED DIVISIONS FOR ATHLETES THAT REGULARLY SCALE WODS (LIGHTER WEIGHTS & LESS COMPLEX GYMNASTICS)
MASTER'S DIVISIONS 40-49, 50-59, 60+ (THIS WAS CREATED BECAUSE YOU ASKED ME TO SO NOW YOU HAVE TO SIGN UP OR I'LL NEED TO DELETE THESE DIVISIONS!!! REGISTER NOW!!!)
YOU CAN VOLUNTEER AND ALSO COMPETE, WE'LL CHOOSE AN APPROPRIATE JOB FOR YOU:) DO 2 REGISTRATIONS, 1 FOR ATHLETE, 1 FOR VOLUNTEER
Scroll down for event description, business sponsorship and advertising opportunities, and volunteer details! MAHALO!
ALWAYS CHECK EVENTBRITE TO REGISTER & STAY CURRENT WITH THE LATEST UPDATES ON THIS YEAR'S ROUND-UP!
We are grateful to all our volunteers who want to be part of this great event, VOLUNTEERS MUST REGISTER ONLINE AT THE EVENTBRITE LINK ABOVE so we can assign duties for the event and get your shirt size!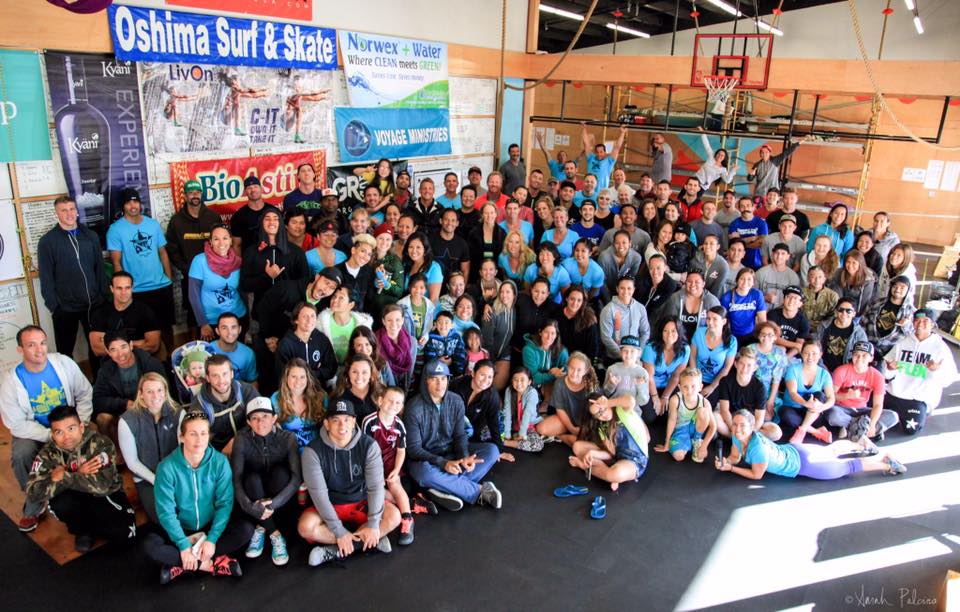 AllStar Round-Up 6!
2017 CrossFit AllStar Round-Up 6
This 2 DAY PREMIER EVENT is on Saturday, Veteran's Day, Nov. 11 & Sunday Nov. 12
The AllStar Round-Up is Hawaii's LONGEST CONTINUOUSLY RUNNING functional fitness event in the State, we are the ORIGINATORS of the 'scaled' division in Hawaii, creating this division in 2012 because it represented our Mission of inclusiveness, and we're happy to see other events follow what we've started. We strive to provide a platform where competition means bettering yourself, at any level, not just beating others. We want to MAHALO all those who have supported this event in the past, and we look forward to working with you again this year!
INFO HERE WILL BE CONSTANTLY UPDATED UNTIL THE DAY OF THE EVENT. KEEP COMING BACK FOR THE LATEST RELEASED WORKOUTS (SCROLL DOWN) AND EVENT INFO!
Early registration Sep 18-Oct. 31, 2017 $75
Late registration Nov. 1- Nov. 09 (not guaranteed a shirt+ $10 MORE LATE FEE) $85
The purpose of the AllStar Round-Up is to come together in a community to be something greater than you can be alone. We provide an inclusive fitness experience that showcases the talent we have here in Hawaii and beyond, including kids, kupuna, and people with physical and sometimes mental disabilities. We provide an optimal, comprehensive & competitive fitness experience so that everyone leaves feeling like a winner!
Please click HERE and take a moment to watch a video about the purpose of this event!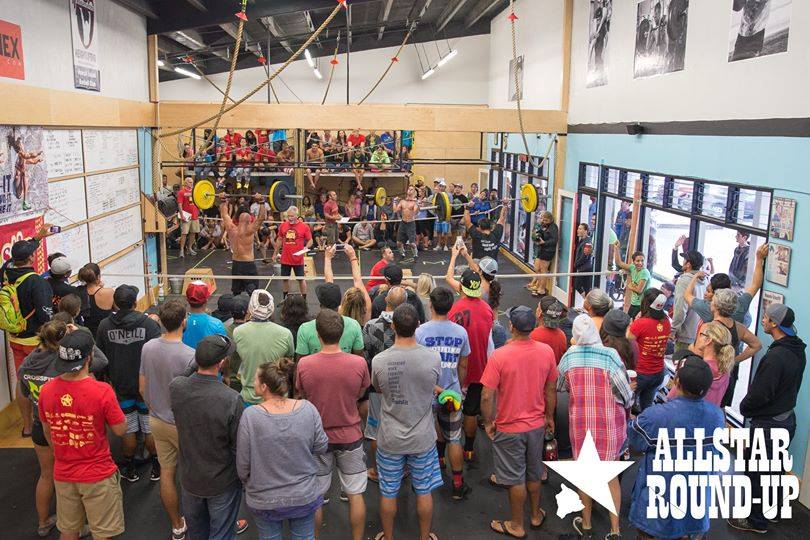 KIM HORN'S TAIKO GROUP PERFORMING! Ryukyukoku Matsuri Daiko of Kohala & Waimea
(an Okinawan eisa taiko group) will be performing on SUNDAY, Day 2 AT 2:10PM before the FINAL EVENT! SEE PHOTO BELOW!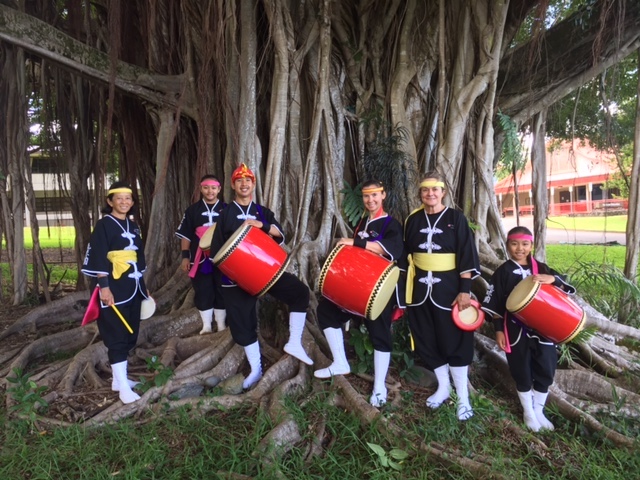 SAMPLE SCHEDULE BELOW, FINAL SCHEDULE TO BE ANNOUNCED
Schedule of Events DAY 1
Saturday Nov. 11, Veteran's Day
6:30am- 7:30am Athlete Check-In at CFAS

7:30am-7:40am Group Picture (Athletes/Volunteers)

7:40am-8:10am Opening Ceremony

8:10am-8:25am WOD#1 Workout Description and Movement Standards

8:30am WOD#1 START....(10:00am finish)

9am - 12:00 noon Skills Test #1 performed outside gym

10:15am Kupuna CrossFit Honorary Ceremony...(10:45noon FINISH) (30:00 total)

11:00-11:20 WOD#2 workout description and movement standards

11:30pm WOD #2 START...(1:00pm FINISH time)

1:00-1:30 transition and WOD #3 set up

1:30-1:50 WOD #3 workout description and movement standards

2:00pm WOD #3 START...(5:00pm FINISH)

5:15pm Mystery WOD #4 Announcement ALL ATHLETES REQUIRED TO BE PRESENT TO HEAR ANNOUNCEMENT. WORKOUT WILL NOT BE POSTED BEFORE THIS ANNOUNCEMENT.
Schedule of Events DAY 2
Sunday Nov. 12th
7:00am Athletes required to be at box for Mystery WOD #4 events

7:00am-9:30 MYSTERY WOD

10am - 2:00pm Skills Test #2 performed outside gym

10:00am KIDS EVENT Check in , turn in donations

10:45 Kids staged in Warm up area

11:00am-11:30am KIDS intro & event

11:30am WOD #5 workout description and movement standards

11:45am WOD #5 START...(1:45pm FINISH time subject to change depending on number of entries)

1:45pm WOD #5 finish

2:10 Entertainment Ryukyukoku Matsuri Daiko of Kohala & Waimea (an Okinawan eisa taiko group)

Approx 2:45pm Final WOD for top 4 competitors announced

3:00-3:15 Set up for finals

Approx 3:15pm Finals START...(4:30pm Approx FINISH)

Approx 5:30pm Medals Ceremony and closing blessing

6:00pm PAU!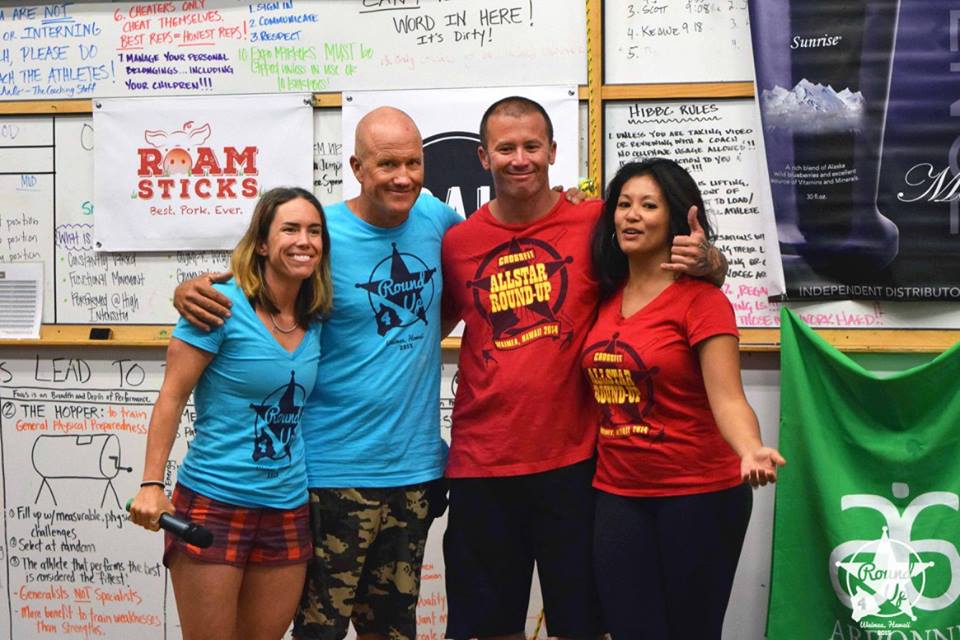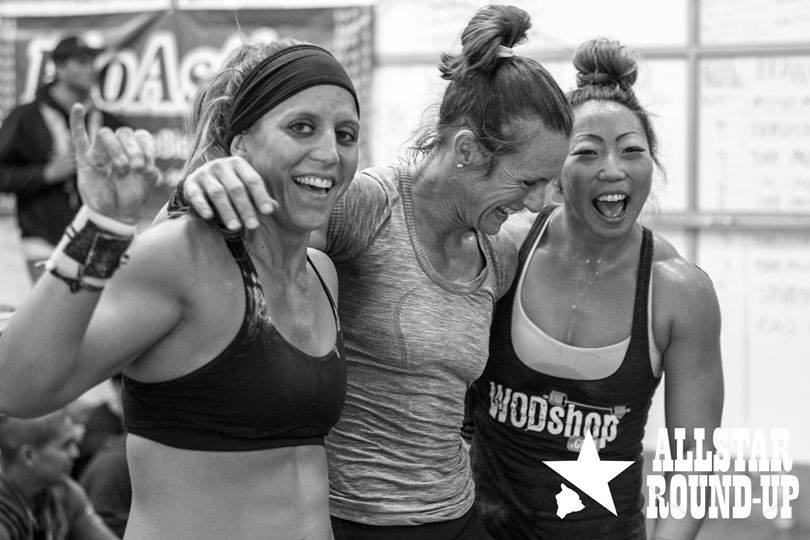 (PHOTO CREDIT ELIN KALANIOPIO)
The Lowdown:
8 Divisions include:
Open Men/Women
Scaled Men/Women
Masters Men/Women (40+ yrs.)
Teens 11 to 14yrs, 15/16yrs., 17 yrs. and older encouraged to enter Open or Scaled) Teens will be run in a mixed age/gender heat, but awards will be given to ALL TEENS 11-16yrs.
NO TEAM DIVISION THIS YEAR AS WE FEEL IT DILUTES THE TALENT POOL OF ATHLETES FOR THIS EVENT.
We reserve the right to sell more, or less tickets of certain divisions based on need and interest. Registration is limited, please reserve your spot before it sells out if you want to compete! We cannot guarrantee to accomodate last minute entries. No refunds, no transfers. Late registration FEE $10 extra added.
If you wait, there is a chance we might move tickets from some divisions and place them available in other divisions that need tickets. We will do our best to spread the tickets out between all the various divisions.

If you want to compete, purchase a ticket early so we can be sure to provide enough for all.

Event will be 2 days long! Scores from Days 1 & 2 will be compiled.
Entry fee includes event shirt if you register by the Nov. 1st deadline. Be sure to specify Mens/Womens & size when you register online. If you register after Nov. 1 you will NOT be guaranteed an event shirt! We are not ordering extra this year!!!!
WODs to be announced. Expect 3 events on Day 1, with a skills test. Expect 2+ events for everyone on Day 2 plus a skills test, with a final event for top 4 competitors in each division. Skills tests will be given throughout the weekend for everyone. More info to come about this!
Anyone can enter, even if unaffiliated with a CrossFit box!
FREE spectator admission.
FREE ENTERTAINMENT!
Chuck Wagon will be on site for food purchase around lunch time
Confident volunteers, equipment organizers & Judges needed

(FREE T-Shirt included!)

Volunteers MUST get a free ticket and complete the online questionsaire after ticket purchase. Volunteers should register by Nov. 1 to guarantee a shirt gets ordered for you!
Early registration Sep 18-Oct. 31, 2017
Late registration Nov. 1- Nov. 09 (not guaranteed a shirt! You pay $10 MORE LATE FEE)
Registration will CLOSE Tuesday, Nov. 9th, midnight
KIDS EVENT Saturday Nov 13th 10am! Stay tuned for more info!
KIDS REP-A-THON: available for KIDS ages 0-13 may sign up for any amount of donation which will benefit the Nature Conservancy of Hawaii, with specific designation to the Michael Morriss Memorial Fund. Kids & Parents will await instructions! Includes an event shirt! KIDS MUST REGISTER AHEAD NO EXCEPTIONS! NO LATE ENTRIES! YOUR KIDS DO NOT NEED TO KNOW HOW TO DO CROSSFIT WE WILL TEACH THEM!
THINGS TO BRING if you're a competing athelte in any division other than KIDS:
Lifting Belt
Wrist protection
Lifting shoes
Running shoes
Swim Suit
Swim Cap
Goggles
Water Bottle
Sunscreen
Personal cooler with food/snacks (will have lunch wagons on site at the gym)
BE READY FOR ANYTHING!
Frequently Asked Questions:
Q. I want to enter Open Men's Division but it's all full? What can I do?
A. Simply purchase a FREE waitlist ticket to be put on the waitlist. It is VERY likely that we will release more tickets, and remove tickets from other divisions that are not selling out.
Q. I was wondering if its going to be for Big Island only or if I could make it there from O'ahu would I be able to enter?
A.We would love people from neighbor islands to enter!!!
Q. how do you determine what division to register for?

A.You will know to register for Open if you do regular CrossFit mainsite wods as perscribed. Register for scaled if you REGULARLY NEED TO SCALE workouts or are a novice.

We want everyone to be included, but not take advantage of scaling just to win of course! If an un-assited pull up is not available to you, then you should sign up for scaled division.

Q. Will the wods be released before the event ?
A. YUP! Most of the WODS will be released before the event, with the exception of a mystery event and the final event for the top 4 competitors. You can expect that at least 3 of the workouts will be released so the athletes know what to expect and are able to practice for peak performance.
PARKING & ATHLETE TENTS: The top parking lot will be available for athlete tents like in years past. Additional parking will be available this year down the street. Athletes will be asked to drive in, unload, and park their cars outside the upper parking lot. A detailed map will be provided. OFF DUTY POLICE OFFICER to be respected and please follow their directions with parking!
FOOD: We will have food vendors available, but you are welcome to bring coolers and pack your own food as well. There's also pleanty of eateries within close proximity of the box.
MORE EVENT QUESTIONS? CONTACT EVENT ORGANIZER KC STALLSMITH TEXT 808-357-7851 OR EMAIL KC@CROSSFITALLSTAR.COM
Mahalo! And stay tuned to the final details of the 2017 AllStar Round-Up #6!
Business Sponsorship Information below
Please share with local business you know that would like to be involved!
It's coming.... November 11th & 12th more than 120 CrossFit athletes of all ages will compete at the 6th Annual AllStar Round-Up at CrossFit AllStar in Waimea, on the Big Island of Hawaii. The 5th Annual Round-Up is expected to draw more than 250 spectators, as the popularity of the event grows in size each year. The AllStar Round-Up is the premier Individual CrossFit event in the State of Hawaii at this time, with athletes coming from all cardinal points on Hawaii Island, from outer islands, and even from the Mainland. Athletes come to compete and put their training to the ultimate test of fitness, together with a supportive and enthusiastic community of spectators.
We are seeking sponsors and donations for this outstanding event again this year! Advertise your services or goods to this massive gathering of CrossFit athletes & spectators that faithfully come back each year! You will also be supporting our community based gym which provides services to all peoples including children, special needs individuals, and special populations like our Kupuna CrossFitters 80 years and older.
See our multi-level business sponsorship packages attached. We want to do what works for you, either by promoting who you are, or by accepting a gift from your business that reflects who you are. We will graciously accepts donations that we may use to give our athlete winners, Lucky Prize winners, or as kids event prizes.
Everyone involved in the event is committed to excellence and setting the standard for Individual CrossFit style fitness competitions on our island and in the state. We appreciate partnering with businesses who also seek that same level of excellence.
If you have any further questions please do not hesitate to ask!
TEXT OR CALL KC if you would like to contribute 808-357-7851! We are grateful to work with businesses that support our mission. Your donation helps us host this event! We're also looking for goods or services we can use for prizes! MAHALO!
Again, check EVENTBRITE or the CROSSFITALLSTAR WEBSITE for additional info!
Hope to see you at the 2017 AllStar Round-Up!
With appreciation,
KC Stallsmith & The CFAS staff
KC Stallsmith
* Owner * Motivator *
kc@crossfitallstar.com * 808.357.7851 * crossfitallstar.com
Included in the list of "11 Best CrossFit Gyms in America" by Self Magazine July/Aug. 2016